Blog/ More Than 50% of Firms Are Not Prepared for Consumer Duty
More Than 50% of Firms Are Not Prepared for Consumer Duty
How to Become Consumer Duty Compliant Today!
July is here and with this comes the introduction of the Financial Conduct Authority's new Consumer Duty. 31st of July 2023 is fast approaching!!
Regulated firms held to the standards of the New Duty will need to act fast in order to become compliant to the latest set of regulations. Is your firm not prepared for Consumer Duty? Here's how you can change that…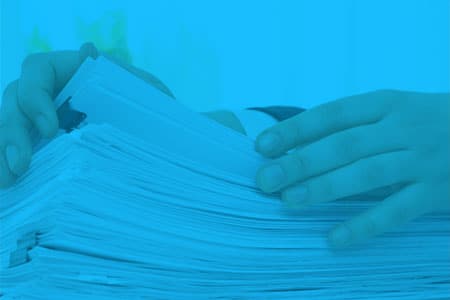 The New Consumer Duty
The new Consumer Duty is set to emphasise even further how consumer-centric regulated financial firms need to be. The Consumer Duty looks to achieve four major outcomes, including:
Fair value of products and services
Suitability and treatment of consumers and products
Confidence in the financial market
Access to products and services
Through this, the FCA hopes to improve consumer understanding; price and value of products and services; the relevancy of products and services; and customer support across financial services including automotive dealerships.
As detailed in our latest blogs, the FCA have outlined their expectations for how firms can meet this new criterion for compliance and how they will monitor firms to ensure they are doing so.
With higher standards of monitoring to be put in place by the FCA, come 31st July 2023, will your firm be ready for the new Consumer Duty?
Consumer Duty Compliance Statistics
Figures released by Open Finance data and payments platform, Moneyhub, highlight the urgency for many regulated firms to align themselves with the new Consumer Duty.
Moneyhub states that over half (56%) of decision makers at regulated firms believe their business does not have projects in place to become compliant ahead of the new Consumer Duty regulations. Shockingly, on top of this, only 22% of firms believe that they are currently compliant with the new Consumer Duty regulations.
Statistics show many regulated firms are not prepared for Consumer Duty regulation changes – despite the importance of aligning themselves with it for both their consumers and their business.
Why is Consumer Duty Important for Success with Customers?
The new regulations are designed to place customers at the heart of financial products and services to increase customer satisfaction and the success of products and services overall, due to increased competition and innovation between firms.
The new Consumer Duty points towards an improvement in communication and understanding, relevancy of products and services, products and services offered at a fair value, and the provision of support if and when consumers require it.
Because of this, firms will have more success with customers – earning trust and satisfaction with a more meaningful and useful product and service.
However, in order to meet the new regulations, it is evident that updated strategies will have to be formed to ensure success is driven home.
How to Tackle Your Consumer Duty Compliance Strategy
There are several routes which can be taken when creating a compliance strategy. Consider the following to help you establish your compliance strategy to meet the new Consumer Duty by July:
Open Finance Data Platforms and Software
Data Collection
Actioning of Data
Utilising TCF Principles
Open Finance Data Platforms and Software
Data can be extracted from the FS Register; however, this additional service sits behind a paywall and must be purchased through the FCA's Register Extract Service. To access data for free, you can alternatively download the FS Register API Developer Portal.
Open Finance allows consumers to generate data for financial services, putting them in control in order to improve consumer outcomes. This can be done through Open Finance data platforms and software, which enable firms to access data in a holistic way, analysing consumers' position based on financial capability and wellbeing.
Take a Data Led Approach
Similarly to the above, a data led approach involves the collection of consumer data on an ongoing basis in order to monitor consumers' position. Unlike the above, however, firms will have to generate their own data based upon market research.
Firms should collect both qualitative and quantitative data depending on the service and consumer.
Put Efforts into Practise
Collection of data shouldn't signal the end of a firm's efforts to become compliant; data should be actioned on the shop floor.
For automotive dealerships, employees should be knowledgeable of the new Consumer Duty expectations and be able put these into place when working with consumers. Firms should monitor their processes and services internally to ensure they're aligning with the Consumer Duty.
Utilise TCF Principles
None of this can be actualised without knowledge of the new Consumer Duty's cornerstone principles: Treating Customers Fairly.
Firms should familiarise themselves with the principles of Treating Customers Fairly and implement this throughout the business. Compliance software can be further used for internal processes such as this to ensure firms are adhering to the FCA's latest regulations.
ASUK helps automotive dealerships achieve Consumer Duty compliance quickly and easily. With over half of firms not prepared for Consumer Duty, get ahead of your competition whilst improving customer experience, employee satisfaction, and revenue growth…
STREAMLINE & ENHANCE PERFORMANCE WITH
A flexible platform that works the way you need it to
Built on a flexible and fully supported platform, specifically designed to be beautifully simple and easy to use while maintaining compliance in a multitude of areas.
STREAMLINE & ENHANCE PERFORMANCE
With a focus on simplicity
Who needs over-complicated software?
We've developed a flexible software system that embodies simplicity for its users and customers whilst offering robust FCA compliance and a comprehensive reporting facility.