Automotive Systems Portfolio
Become an Appointed Representative
Become An Appointed Representative
Because ASUK and Treating Customers Fairly (TCF) complies with the regulations of the Financial Conduct Authority, our systems are dedicated to ensuring our clients are able to carry out their business in a way that prioritises customer service, whilst moreover encouraging the growth and development of the business.

What Is An Appointed Representative?
The FCA defines an appointed representative as a "firm or individual that carries on regulated activities under the supervision of another firm we directly authorise".
In this case, the "other firm" – or Principal Firm, as it is known – will be South Quays Limited (wholly owned subsidiary of Automotive Systems (UK) Limited).
The principal firm will effectively act as the go-between for the FCA and the Appointed Representative – meaning your company does not have to worry about being directly authorised by the FCA. Instead, ASUK will be accountable for the range of activities the AR carries out, and ensuring they comply with FCA regulations.
What Are The Responsibilities Of An Appointed Representative?
Appointed Representatives need to understand and comply with the regulatory requirements of the business – however overall monitoring of this will be completed by the Principal Firm. ARs should allow their principal access to staff, premises, and records in order for this smooth collaboration to take place.
The rest will be left up to ASUK and South Quays!
Our responsibility as principal includes, monitoring the business to ensure both the business and its staff are competent, that Treating Customers Fairly sits at the heart of the business culture and ensuring the business is financially stable.
Representatives & Principals Monitoring
If you're interested in this, your company must have a contract with a principal firm in order to become an AR.
Appointed Representatives will be monitored by the principal, who are responsible for the activities carried out by the AR. Therefore, ARs and Principal Firms work in close partnership for the betterment of your company; the regulatory and intensity of monitoring rises in correlation to the risk presented by the Appointed Representative firm.
The Principal Firm will monitor the products sold and arranged by an Appointed Representative; the advice given to customers (if this is applicable); any training or development needs of staff; and that the six fair treatment of customer outcomes are implemented.
Being Appointed vs. Being Authorised: What's The Difference?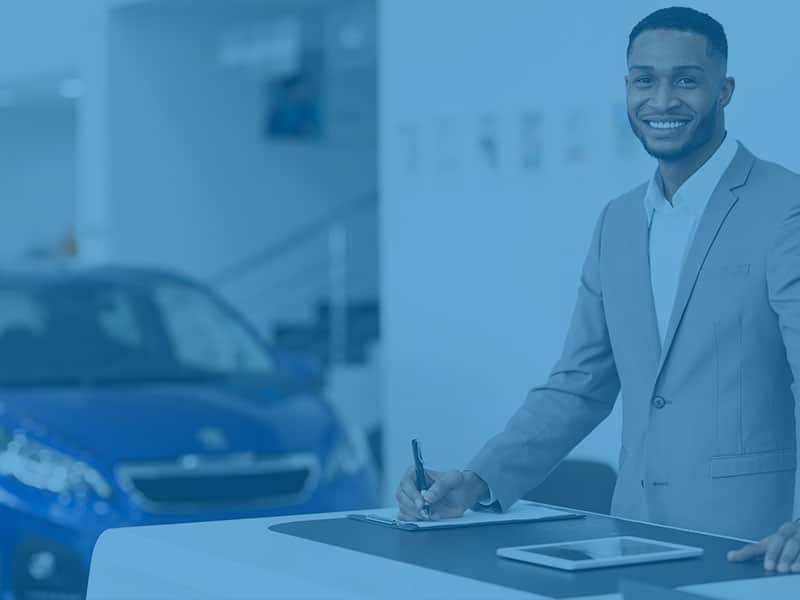 Whilst an Appointed Representative is monitored and verified by a Principal Firm, you may choose to become directly authorised instead. This is where the FCA directly authorises you as an FCA Regulatory company; you will subsequently take on more responsibility because of this.
Responsibilities include, but are not limited to:
• having Professional Indemnity Insurance (PII)
• personal Monitoring, Oversight and Governance
• compliance with FCA regulations
• overseeing and dealing with the liabilities of your business
FCA Guidance for Treating Customers Fairly (TCF) and Other Softwares:
More guidance about any of the subjects raised here can be found on the official Financial Conduct Authority website. Alternatively, for any information or advice on becoming a representative and working alongside Automotive Systems, you can contact us directly.
An Expert With FCA Rules & Regulations
When we talk about entering into a partnership with our clients it's much more than simply a slogan. We offer the option of becoming an appointed representative, and it's an option which many of our clients are more than happy to take because it involves our experts taking over the most complex aspects of handling FCA rules and regulations.
In simple terms, you can trust us to take responsibility for ensuring that your business complies with all FCA rules, at the same time as acting as an FCA authorised agent on your behalf. Once we've become an Appointed Representative you can rely on us to make sure that you have everything you need to understand and comply with all regulatory requirements. We take care of the FCA, leaving you free to take care of business.
The practical details of the service we provide include a monthly audit which will drill down into each and every customer record in order to check for full compliance, and a monthly email containing staff training data. In more general terms we'll make sure that you're always completely up to date with the latest FCA information and will provide industry-leading advice on FCA related matters such as the following:
The products which you sell to and arrange for your customers
Any advice which you offer to your customers
Delivering the level of service that would be expected from a directly authorised business, with particular emphasis on the 6 key outcomes outlined by our commitment to Treating Customers Fairly (TCF) – we make it a business culture.
Appointed Representative FAQ's
Whilst an FCA appointed representative may have some responsibilities assigned to them, such as understanding and following FCA policies within their business, our role at Automotive Systems (UK) is to overall reduce the task load placed upon an appointed representative.
Expectations of an appointed representative can be concentrated down to understanding and adhering to the expectations of being an FCA compliant business; allowing the Principal Firm access to information which is necessary to validating the appointed representative's adherence to the Financial Conduct Authority's regulations is the second expectation of an appointed representative. 
The expectations of becoming an FCA compliant business centre around treating customers fairly, during all engagements and experiences with your business, such as financial dealings, advice, and service.
As previously explained, the principal firm is in place to reduce the responsibilities of an appointed representative.
A principal firm is a business dedicated to regulating the activities of an FCA compliant business on behalf of the FCA. This ensures that your business remains compliant, and the FCA is informed of this, without disturbing the everyday functioning of your business. To do this, the principal firm is directly authorised by the FCA; this means you can rely on your principal firm to guide you through being an FCA compliant company and be assured your principal firm is working for the benefit of your company.
Appointed Representatives and Principal Firms will work in close collaboration to ensure this working relationship is a favourable and advantageous experience.
A regulated industry refers to any industry which is monitored by the Financial Conduct Authority. This includes the automotive industry and automotive representatives, due to the interrelation with financial conduct, such as loans, investments, transactions, and contracts of insurance.
However, the automotive industry is not the only industry answerable to the FCA; the FCA may regulate the activities of any industry that engages with, or may encounter, claims, consumer credit, insurance, or any type of financial service. This includes banks, insurance companies, real estate, accounting – and many more.
The FCA currently regulates around 51,000 businesses in the UK – this covers a wide range of industries and activities.
Becoming an authorised representative, as opposed to an appointed representative, marks a step towards autonomy regarding being an FCA compliant business.
Being a Principal Firm removes the need for an Appointed Representative (AR) to have a direct relationship with the FCA, since the Principal Firm will engage directly with the Financial Conduct Authority. Becoming a Principal Firm, therefore, results in more responsibility for the FCA regulated business, though it does mean a closer relationship and understanding with the FCA itself. Appointed Representatives still have the same responsibilities to act compliantly and for the Senior Management of the firm to ensure they put Treating Customers Fairly at the heart of the ethics of the business supported by their Principal Firm.
The Principal Firm has a responsibility for the clear "oversight and governance" as they are effectively the regulator of the AR, but it is crucial that they are also there to support and guide the AR.
Making the move towards becoming an authorised representative will require discussions with your current principal firm, to ensure this transition is straightforward. We are here to help and support you through this process.
Further guidance regarding FCA TCF can be found on the Financial Conduct Authority's website, or you can additionally approach ASUK for matters regarding becoming a representative.
STREAMLINE & ENHANCE PERFORMANCE WITH
A flexible platform that works the way you need it to
Built on a flexible and fully supported platform, specifically designed to be beautifully simple and easy to use while maintaining compliance in a multitude of areas.