Automotive Systems Portfolio /
Features of Treating Customers Fairly (TCF)

What are the features of our FCA compliant TCF software?
Can handle multiple product providers and products making it the ideal choice for single or multi-franchised dealer groups
Red light warnings enable teams to see quickly and clearly when and where mistakes are being made
A state of the art e-signature facility enables reports and customers documents to be viewed remotely, facilitating any-time, any-place access and driving genuinely mobile working practices
Training compliance lockdown guarantees that the only members of your team able to give advice are those who have been confirmed to be competent
Full integration of TCF software with database management systems including dealerweb, Cooper Solutions FullAction, KOMPASS, pinnacle and Enquiry Max ensures seamless operation from day one. In addition, Automotive Systems is the first and only UK compliance company able to integrate and import data from CDK Drive. The practical benefit of this is a huge cut in the time members of your team have to spend entering data, freeing them up to concentrate on the vital business of looking after customers.
The comprehensive nature of the documentation produced helps to protect the dealership and its staff against unfounded customer complaints, including General Insurance Products and Consumer Credit.
How Does FCA Compliance Software Benefit The Consumer?
Our FCA compliance software systems prioritise and regulate the fair treatment of customers through seamless and sophisticated FCA compliant performance.
This gives the customer of any FCA regulated business peace of mind in knowing they are receiving transparent care and advice. This ranges from a guarantee that the products and services sold by a business are designed to meet the needs of a targeted audience, to the promise that products or services sold will be as led to expect. If not, customers reserve the right to exchange a product, complain, or terminate the relationship with the provider.
There are several other examples listed by the FCA that can be found on their site.
Additionally, by using an FCA compliance software, automotive sales representatives and managers will perform better through more informed and consistent sales and presentation.
Our innovative software strikes a balance between enhancing performance through a fully audited and backed system, whilst ensuring the customer is cared for by being FCA regulatory software. You can be assured the sales executive under the FCA certification regime are not led by improper motivations, such as having to sell a certain number of cars, resulting in unsuitable cars being partnered with consumers. Staff under the FCA certification regime are instead motivated by customer satisfaction, keeping the consumers' needs and preferences in mind at all times.
Software Dedicated to Treating Customers Fairly (TCF)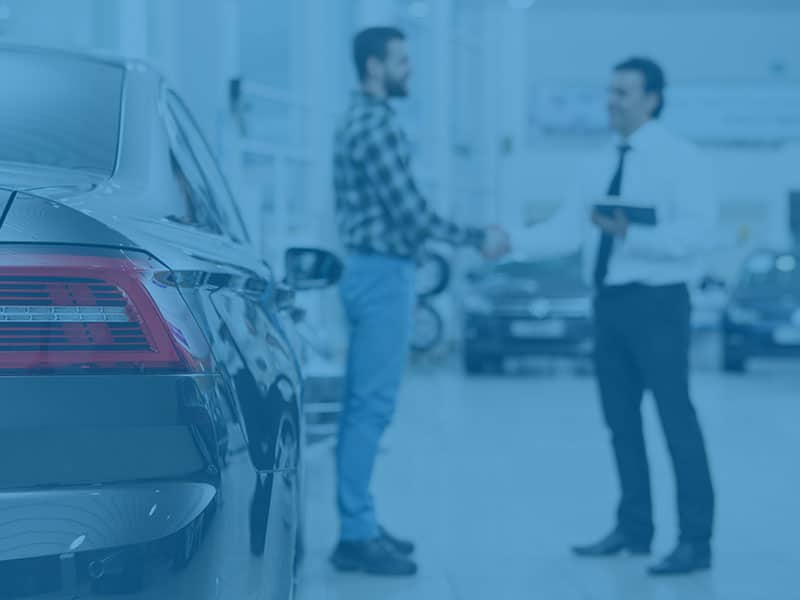 Being an FCA Regulatory Software, TCF is compliant with the rules outlined by the Financial Conduct Authority (or FCA). This independent public body is responsible for outlining and overseeing the correct conduct of financial services firms and financial markets in the UK. This conduct is, above all, to ensure the customer of a business is treated fairly. The FCA state 6 expectations which define fair customer treatment.
Our software system is called Treating Customers Fairly (TCF) and that's exactly what it does. We've taken everything we've learned over 30 years in the industry and used it to create a system which is paperless and seamless. Simple and intuitive operation is combined with robust FCA compliance and a comprehensive reporting facility to deliver a platform that enables compliance to drive performance.
Business compliance with the morals of the FCA is key to becoming a part of this scheme. Aligning and working with the Financial Conduct Authority is not compulsory for UK businesses, therefore not all financial services firms are FCA compliant. Once they are, however, the FCA Certification Regime, or SMCR, will certify that Senior Managers and other staff are fit to carry out the functions imposed by the FCA.
As an FCA compliant management solution, TCF is tailored to each individual business and provides a consistent, intuitive interface which customers enjoy and Sales Advisors can rely upon. As a highly specialised piece of software, TCF is regularly reviewed, updated and revised in line with any changes, to ensure full FCA regulatory compliance. The documents it creates are produced in clear, plain English, avoiding jargon and off-putting technical terminology, and every page comes in a professional standard format.
Our software is the only independent and comprehensive FCA and F&I product available across the industry. With TCF in place, the members of your team will be able to sell finance and products with the confidence of knowing that they are supported by robust, up to the minute software which has been tailored specifically to your needs.
FCA Compliance Software Also Helps Vulnerable Customers
The FCA defines vulnerability as:
"Someone who, due to their personal circumstances, is especially susceptible to detriment…"
These customers, under FCA compliance regulations, must receive fair treatment and an outcome from financial services equal to that of other customers. Vulnerable customers' needs must be understood and met, in order to help them make decisions or communicate their interests.
With Automotive Systems' Treating Customers Fairly being an FCA Compliance Software, our systems are designed with this in mind, to aid the assistance of vulnerable customers.
Further authoritative guidance can be found on the Financial Conduct Authority site. Automotive Systems can offer more detailed advice on Treating Customers Fairly Software, including how this can be personalised towards your business.
STREAMLINE & ENHANCE PERFORMANCE WITH
A flexible platform that works the way you need it to
Built on a flexible and fully supported platform, specifically designed to be beautifully simple and easy to use while maintaining compliance in a multitude of areas.