Blog/ Consumer Duty Monitoring and Governance
Consumer Duty Monitoring and Governance
The Consumer Duty, created by the Financial Conduct Authority, outlines standards for the financial sector regarding the treatment of their consumers. This duty is designed to improve the service granted to consumers in order to regulate the financial market and establish it as a safe and reliable sector to engage with.
With the introduction of a new Duty this year, the FCA is in place to ensure the Consumer Duty is upheld by firms, which will be verified by ongoing monitoring and governance.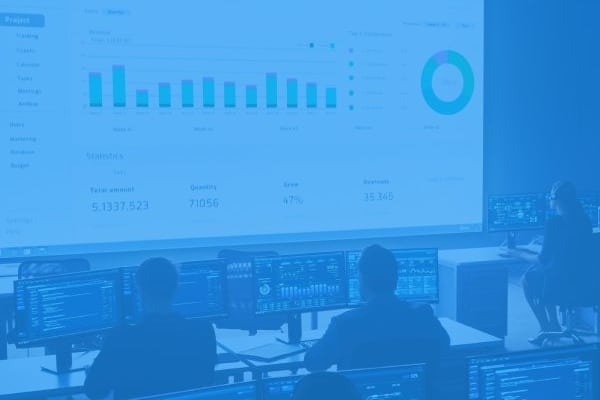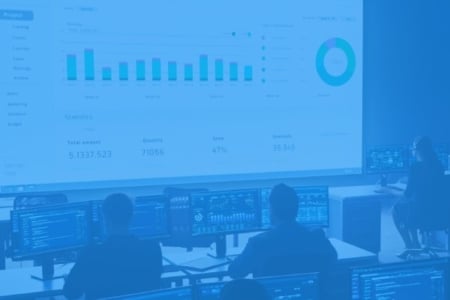 Objectives of Consumer Duty Monitoring and Governance
Through monitoring and governance, the FCA aims to achieve better conditions and standards for consumers of the financial sector. This includes.
fairly priced charges and fees.
cancelling or switching products can be easily complete by consumers.
the services and products supplied to consumers are suitable for their requirements.
customer support is accessible and helpful.
information provided to consumers is timely and clear.
that there is a focus on the needs of customers, including vulnerable customers, throughout the service.
How is Consumer Duty Monitored?
Consumer Duty monitoring is achieved through firm assessment and evidence. Principals and appointed representatives are responsible for ensuring that their firms are compliant with the rules and expectations outlined in the Consumer Duty. This consists of overseeing and auditing the services and products offered a firm to consumers to ensure they comply with the Consumer Duty, or subsequently reporting the firm if they do not.
Consumer Duty monitoring and governance can be achieved through technology and applications, such as ASUK's Treating Customers Fairly. Applications simplify the management and recording of services and can also guide firms on correct conduct.
Who does the Consumer Duty Affect?
With the new Consumer Duty and monitoring and governance standards, it is important to consider who the Consumer Duty affects.
Those affected by the Consumer Duty include:
FCA regulated firms: firms within the financial sector, regulated by the FCA, will be held to new standards.
Consumers and consumer organisations: new Consumer rights will ensure the better treatment of consumers; consumers should be aware of their rights.
Industry trade associations: trade associations should stay up-to-date with the latest industry changes.
Industry policy makers and regulatory bodies: should be aware of new regulations in order to direct their actions.
Industry experts, commentators and academics: experts should stay informed of the new duty so as to dispense accurate advice, guidance, and commentary.
Research institutes: think tanks and research institutes must stay up-to-date to conduct accurate research and industry development.
What is Changing as a Result of Consumer Duty Monitoring and Governance?
Monitoring and governance will incorporate the new cross-cutting rules and FCA 12th principle that have been introduced with the Consumer Duty FG22/5 – the finalised guidance released by the FCA. As a result, there will be changes to the following:
Cross-Cutting Rules
The new Consumer Duty is supported by cross-cutting rules which reinforce the standards of the FCA. These rules outline that a firm must act in good faith towards customers; avoid harm where possible to retail customers; and enable and support retail customers to pursue their financial objectives.
FCA 12th Principle
The FCA 12th principle is the latest addition to the Consumer Duty. The 12th Principle comes into play on the 31st July 2023 and states that firms must deliver good outcomes for retail customers, which encompasses the objectives of the Consumer Duty in raising the standard of products and services for improved consumer protection. You can read all about Consumer Duty in our previous blog by clicking here
Consumer Duty Compliance: FCA Regulated Software - Treating Customers Fairly
Staying up to date and in practice with the latest regulations to remain compliant with financial legalities and best practices can be made simple by utilising FCA Regulated software such as Treating Customers Fairly (TCF). To enquire about utilising TCF, please don't hesitate to call us, email us or fill out the contact form below.
STREAMLINE & ENHANCE PERFORMANCE WITH
A flexible platform that works the way you need it to
Built on a flexible and fully supported platform, specifically designed to be beautifully simple and easy to use while maintaining compliance in a multitude of areas.
STREAMLINE & ENHANCE PERFORMANCE
With a focus on simplicity
Who needs over-complicated software?
We've developed a flexible software system that embodies simplicity for its users and customers whilst offering robust FCA compliance and a comprehensive reporting facility.