4 Major Outcomes for Consumer Duty to be Delivered
With the Financial Conduct Authority implementing a new Consumer Duty for 2023 and 2024, regulated firms within the financial market must educate themselves on the updated principles in order to stay competitive in their field and adhere to the regulations of the FCA.
What Is the New Consumer Duty?
The new Consumer Duty introduced by the FCA proposes stricter standards for the treatment of customers by firms within the financial market, which includes firms in the automotive dealership industry. More specifically, consumers are entitled to clear and comprehensible communication, products and services which fulfil their requirements and provide fair value, and that they are provided with an appropriate level of customer support whenever they should need it.
As evidenced in the Consumer Duty PS22/9 (policy statement 2022), the new Duty will apply to a range of bodies. This is outlined by the FCA to include: FCA regulated firms; consumers and consumer organisations; industry trade associations; industry policy makers and regulatory bodies; industry experts, commentators, and academics; and research institutes.
The stricter and higher standards set out by the FCA in their Consumer Duty requires firms to be able to innovate and evolve in order to meet the needs of their customers and continue to adhere to FCA regulations.
The FCA believes the new duty will not only be in the best interest of consumers within financial markets but promote healthy competition and growth of the industry as the outcomes for Consumer Duty obligations.
The 4 Major Outcomes for Consumer Duty
The FCA hopes there will be 4 major outcomes for the updated Consumer Duty regulations.
Fair value. Products and services should be of fair value, meaning customers are no longer subject to rip-off charges and fees. As part of this, customers should have a full understanding of the quality of goods and services they are receiving.
Suitability and treatment. The suitability of products ensures customers receive the most appropriate product and service for their requirements and are treated fairly as part of this process.
Confidence. It is important for consumers to be confident in the financial market in order for it to grow. Therefore, an increase in confidence and participation in the market is a major outcome outlined by the FCA.
Access. The final outcome is that consumers should be able to better access services and products of the financial market, with greater customer support, communication, and treatment.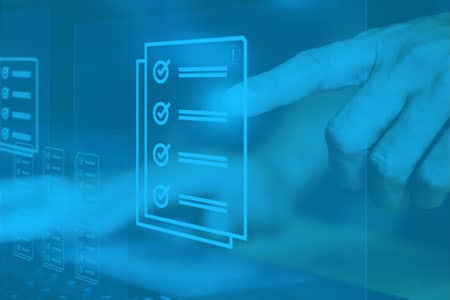 When Will the Consumer Duty Come Into Force?
When the new Consumer Duty will come into force depends on the status of the firm's products and services. The FCA has stated that new and existing products and services that are open to sale or renewal will be subject to the new Consumer Duty from 31st July 2023.
Closed products and services will be subject to the new Consumer Duty from 31st July 2024. The finalised guidance for the duty, presented as Consumer Duty FG22/5, offers guidance for firms in preparation of the duty coming into force, including how firms should comply with the new regulations.
You can contact us here at Automotive Systems for more information.
STREAMLINE & ENHANCE PERFORMANCE WITH
A flexible platform that works the way you need it to
Built on a flexible and fully supported platform, specifically designed to be beautifully simple and easy to use while maintaining compliance in a multitude of areas.
STREAMLINE & ENHANCE PERFORMANCE
With a focus on simplicity
Who needs over-complicated software?
We've developed a flexible software system that embodies simplicity for its users and customers whilst offering robust FCA compliance and a comprehensive reporting facility.