Blog/ Treating Customers Fairly by Delivering Openness, Clarity and Transparency
Treating Customers Fairly by Delivering Openness, Clarity and Transparency
Treating Customers Fairly by Delivering Openness, Clarity and Transparency
ASUKL has a software system called TCF or Treating Customers Fairly. This software is combined with FCA compliance and a reporting facility to provide a single platform that will allow proper automotive compliance to drive better performance.
TCF is tailored to the business using it and has an intuitive interface that your automotive sales advisors will be able to rely on. The software is extremely specialised, so it is reviewed on a regular basis, and updated in line with any changes to FCA Guidelines and Regulations. It creates clear documents, without jargon or difficult terminology.
Core Values of Treating Customers Fairly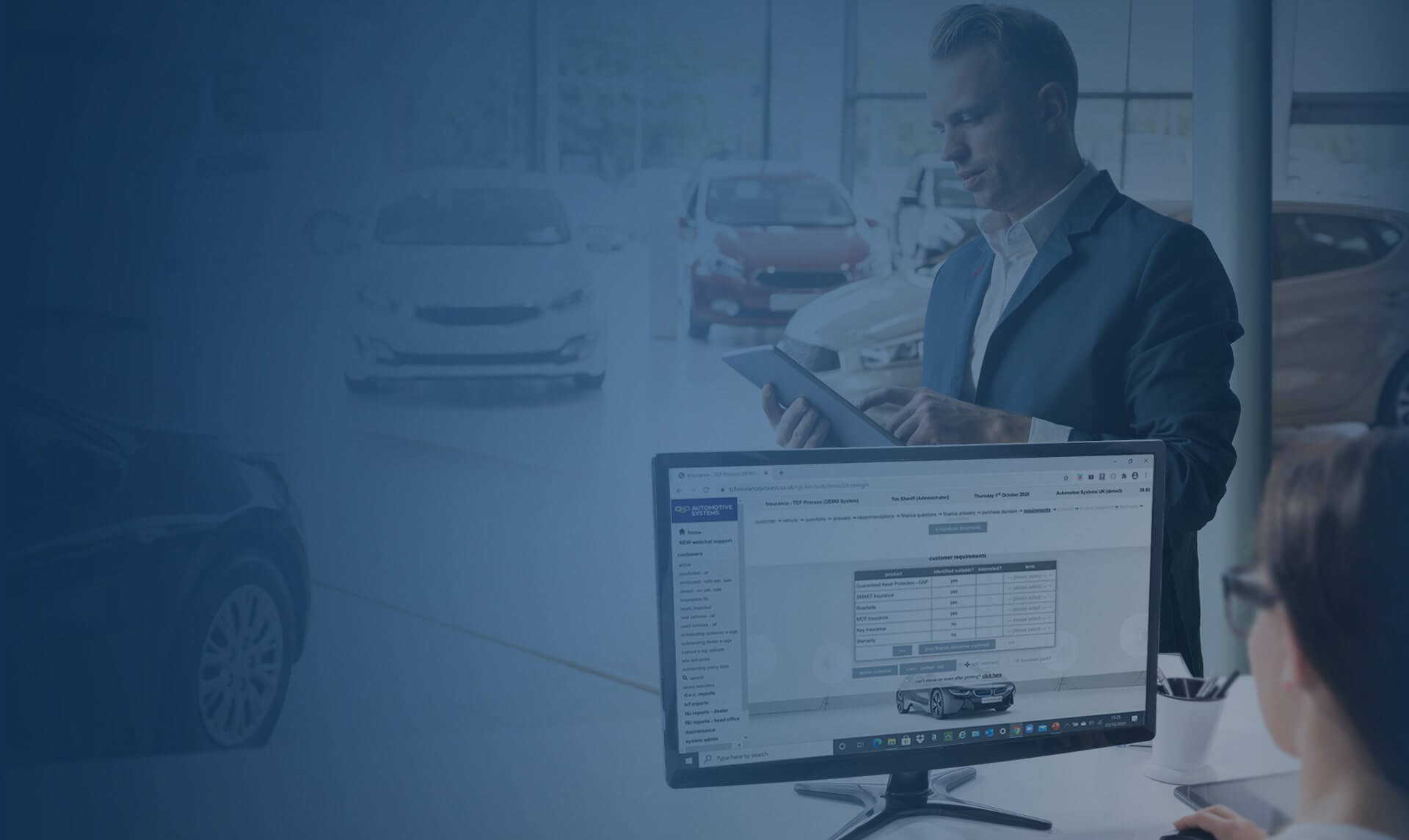 TCF is an important part of the FCA's handbook. TCF aims to achieve six core outcomes for consumers. These outcomes are:
Consumers can feel confident that they are dealing with firms who have the fair treatment of consumers as part of their corporate culture.
Products and services that are sold in the retail market will meet the needs of identified consumer groups and be targeted appropriately.
Consumers are given clear information and will be kept informed before, during, and after a sale.
Consumers are given advice that is suitable for them and takes proper account of their individual circumstances.
Consumers are provided with products that perform as the firm has led them to expect them to. The service is at an acceptable standard, and as they have been led to expect.
Consumers will not face post-sale barriers that are unreasonably put in place by firms to prevent them from changing the product, switching provider, submitting a claim or making a complaint.
For business compliance, you need to show that you are treating customers in a fair way and making this the central focus of your business. You can do this in a few ways.
Make your business culture customer-centric
To be effective, the TCF principle should be thread through your whole organisation. Your management needs to lead by example and make sure that all staff understand what TCF is and know how to deliver fair outcomes for all your customers.
Be empathetic
Seek feedback from your customers and pay close attention to their needs. Put what you learn back into your business strategy and operations. If you take on board opinions from your customers, you can make positive changes for your business.
Pay close attention to vulnerable customers
The FCA, or Financial Conduct Authority, has specific guidance on how vulnerable customers should be treated. Make sure you put in the effort to fully understand the needs of your most vulnerable customers. Take these needs into account across your business.
Put proper systems in place
Make sure your resources, systems, policies, and procedures allow you to meet the six outcomes of TCF. If they don't, look into what changes you can make.
Review your services and strategy
Keep thorough records and assess how your products and services are performing. If you closely monitor your work, you can feel confident that your staff, firm, and any third parties are all compliant with TCF. Make sure, and demonstrate to the FCA, that you are meeting your customers' needs.
STREAMLINE & ENHANCE PERFORMANCE WITH
A flexible platform that works the way you need it to
Built on a flexible and fully supported platform, specifically designed to be beautifully simple and easy to use while maintaining compliance in a multitude of areas.
STREAMLINE & ENHANCE PERFORMANCE
With a focus on simplicity
Who needs over-complicated software?
We've developed a flexible software system that embodies simplicity for its users and customers whilst offering robust FCA compliance and a comprehensive reporting facility.