The Rise in Financial Harm Across Regulated Markets
The Rise in Financial Harm Across Regulated Markets
The recent rise in financial harm experienced by the Financial Conduct Authority, or FCA, within FCA regulated markets has meant the body has strengthened regulations surrounding Principals and their networks. This action signals the adaptability of the FCA in addressing the current requirements of the financial market, helping to keep the market stable and a safe space to operate in.
Why Is There Rising Harm?
There has been an increase in harm experienced across regulated markets predominantly due to the negligence of Principals. Principals, acting on behalf of the FCA in overseeing businesses operating in regulated markets, also known as Appointed Representatives or ARs, have not identified harm within their networks. This could be when appointing ARs, and whilst the ARs are operating within their networks.
Financial harm refers to the purposeful disadvantage of someone's financial circumstance, due to misuse or manipulation of information intended to mislead. Financial harm can include fraud, pressure, and scamming, but can also include withholding or manipulation of financial information.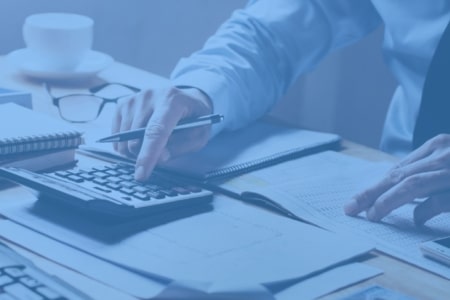 Proposed Changes to Regulation
The FCA has proposed changes to their regulation in order to address the rising financial harm across regulated markets.
These changes orientate more directly around the responsibilities of Principals, meaning there will not be much change to appointed representative responsibilities specifically. These changes include the following:
Principals to Provide More Information on ARs to the FCA
Principals are expected to provide more comprehensive information on their Appointed Representatives to the FCA at the time of their introduction into the Principal's network, and during their ongoing operation within the network.
More Effective Oversight by Principals
Principals are expected to know what's occurring within their networks, keeping on top of appointed representative requirements and ensuring they're being fulfilled. To do this, they must establish a clear reporting structure with their ARs, and check the accuracy of AR data on an annual basis.
FCA Principals must then demonstrate their compliance to the Financial Conduct Authority regulations with reports.
Determine and Regulate High-Risk ARS
Principals are advised by the FCA to use management data to determine high risk ARs. For instance, monitoring complaints data and refused policy claims, to identify risk trends. This activity of course occurs once an AR is accepted into a network. But what precautions should Principals take to prevent high-risk companies joining their network in the first place?
Principals should be aware of phoenix firms – firms re-entering the financial industry as a new company after having been caught out by previous liabilities. Principals should conduct in-depth research before accepting firms into their networks.
Increased Financial Compliance Consultations Within Sectors
Compliance monitoring must be undertaken by Principals through observation of appointed representative sales and financial advice. This is to ensure they are treating customers fairly, as required by the FCA TCF. File reviews conducted by Principals is another way of ensuring ARs comply with FCA regulations
With these new regulations, the appointed representative model hopes to bring change to firms and a better experience to consumers by enabling the FCA, Principals, and Appointed Representatives to work together in a more consultative manner.
STREAMLINE & ENHANCE PERFORMANCE WITH
A flexible platform that works the way you need it to
Built on a flexible and fully supported platform, specifically designed to be beautifully simple and easy to use while maintaining compliance in a multitude of areas.
STREAMLINE & ENHANCE PERFORMANCE
With a focus on simplicity
Who needs over-complicated software?
We've developed a flexible software system that embodies simplicity for its users and customers whilst offering robust FCA compliance and a comprehensive reporting facility.