Blog/ Reporting Suspected Market Abuse: Does Your Team Know How to Report Market Abuse?
Reporting Suspected Market Abuse: Does Your Team Know How to Report Market Abuse?
Reporting Suspected Market Abuse: Does Your Team Know How to Report Market Abuse?
Once equipped with the ability to understand and spot suspected market abuse, your team should be confident in reporting it. Reporting market abuse is the only way to manage the integrity of the financial market, and ensure it is a fair platform for all to invest in.
Working within the automotive industry, your team should be knowledgeable about reporting market abuse, and alleviating the potential impacts it could have on the industry.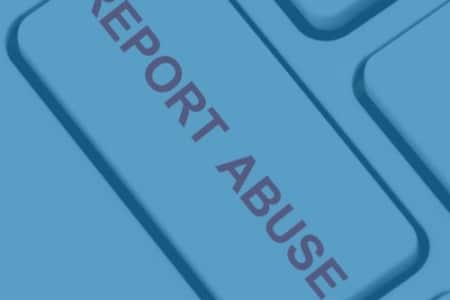 Market Abuse
Market abuse is the tampering of the financial market by investors through non-public information and manipulation tactics for financial gain; this may include knowingly withholding information or spreading false information which could affect investors of the financial market. Most commonly, market abuse consists of insider trading and market manipulation, two forms of this.
Do Your Representatives Know How to Spot Market Abuse?
Market abuse can be indicated in several ways. Insider trading and market manipulation are the most common, but further behaviours to look out for include:
Manipulating devices – the use of fabricated devices to falsely effect transactions and orders to trade.
Dissemination – the purposeful spreading of false or misleading information.
Distortion and misleading behaviour – giving a false impression regarding supply and demand in order to manipulate the market.
What Impact Does Market Manipulation Have on Regulated Markets?
Market abuse and insider trading can occur in all financial sectors, including the automotive industry.
The greatest effect of market abuse faced by the automotive industry is the loss of investor trust in the sector. Investment within the automotive industry ensures it can continue to grow and evolve, meeting consumer needs. However, a lack of reporting or false reporting can deter investors, as they risk financial loss.
The automotive industry is moreover heavily reliant on consumer trust. Market abuse can often discourage consumers from purchasing a vehicle with a specific automotive dealership or car brand if they have a reputation for deceiving clients or manipulating the financial market.
Regulated markets refer to financial markets whose activities are regulated by the Financial Conduct Authority, or FCA. Market manipulation and other forms of abuse can disrupt the stability of the financial market as a whole, as well as lead to penalisation of regulated markets and individuals.
To ameliorate the effects of market abuse within the financial market, an expanded Market Abuse Regulation (MAR) document, released 2016, sought to standardise market abuse regulations across the EU, with market abuse punishable and even outlawed across these countries.
What Is Polling in Regulated Markets?
Polling is an example of market abuse – it refers to the use of polling data which has yet to be released to the public. This information could be used for financial gain, especially when linked to government bonds, and could therefore be considered insider information.
How Can Your Representatives Report Market Abuse?
Reporting suspected market abuse is essential for complete FCA compliance. The FCA requires regulated markets to report suspected market abuse and provides comprehensive guidance and portals to do this through its website.
It is the responsibility of the FCA Principal Firm to ensure their Appointed Representatives are vigilant in looking for and reporting any suspicious activity.
So, how to report market abuse?
There are various ways to report market abuse, depending on if you are an individual, whistle-blower, or firm.
Firms should complete a STOR form in full, whilst individuals and whistle-blowers can email the FCA. Further guidance and links to reports are stated on the FCA's website. Alternatively, consult our previous blog for a more in-depth explanation of how to report suspected market abuse
STREAMLINE & ENHANCE PERFORMANCE WITH
A flexible platform that works the way you need it to
Built on a flexible and fully supported platform, specifically designed to be beautifully simple and easy to use while maintaining compliance in a multitude of areas.
STREAMLINE & ENHANCE PERFORMANCE
With a focus on simplicity
Who needs over-complicated software?
We've developed a flexible software system that embodies simplicity for its users and customers whilst offering robust FCA compliance and a comprehensive reporting facility.