Automotive Systems Portfolio /
Training & Learning Management
Training & Learning Management

Competency is defined as:
"having the skills, knowledge, and expertise needed to discharge the responsibilities of an employee's role".
This is the core of all training & learning management services – to ensure that your staff have the ability to perform their jobs as expected. The FCA rules all firms where employees give advice, undertake sales, or provide a service must be competent, and have their competency measured; our FCA compliance means Treating Customers Fairly upholds these values throughout our software to provide an engaging and effective automotive sales training & learning system.
The TCF Learning Management System (LMS) has the ability, to monitor the on-going FCA Continuing Professional Development (CPD) requirements. A firm must ensure that each relevant employee completes a minimum of 15 hours of professional training or development in each 12-month period.
What Are The Benefits Of Using A Training & Learning Programme?
There are immeasurable benefits to providing your staff with an accessible training and learning service. Since Treating Customers Fairly (TFC) complies with the Financial Conduct Authority, our training and learning programs adhere to their strict ethical code regarding training and competence.
For your automotive business, this means more compliant staff, who have their roles, responsibilities, and ethical code clearly defined, and are consistently upheld to this; a more well-rounded firm, which will benefit from organising training plans and setting aside the time for the completion of these; and ultimately, better end customer satisfaction deriving from a refined and elevated all-round experience.
How Does FCA Software Measure Training & Learning?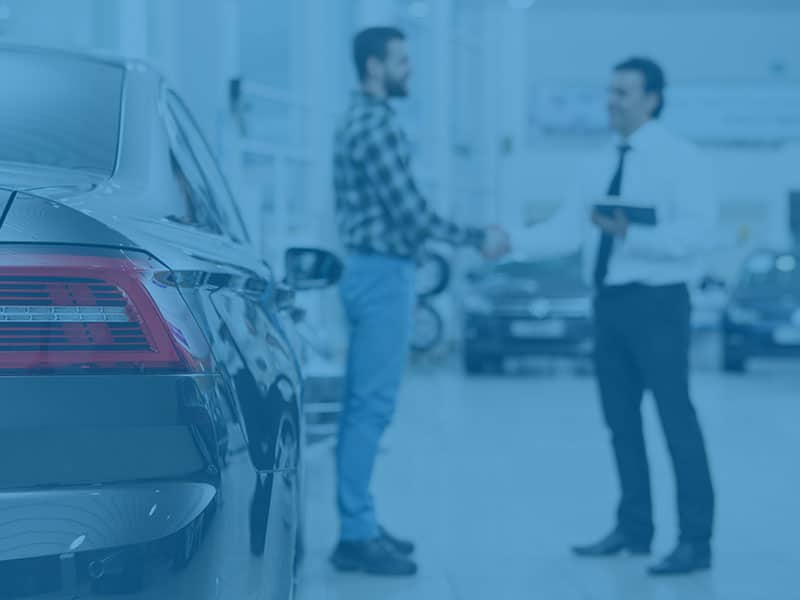 The FCA suggests various metrics which may be considered when regulating training, which can be done in a number of ways. Employee competence must be assessed in order to establish how much or little training they require; this can be done through sitting a mock exam, product and market training, or practical training, which tests them in their relevant roles and responsibilities.
Maintaining adequate levels of competence; this is particularly important to remember in conjunction to external changes, such as variation in the marketplace, products, regulation or legislation. There should be clear definitions of what is, and what falls under, an adequate level of responsibility – this is personal to your firm. Training should be carried out to ensure employees remain at adequate levels of competence.
Supervision: Supervision, carried out by a supervisor who themselves are competent, is another way of ensuring your staff receive the help they need. Levels of supervision depend on the employee's competency, with more supervision practised before they reach an adequate level of competency.
Finally, the FCA outlines some certifications which may be applicable before your staff begin regulated activities. This depends on the service you provide, and can be found through the employee's role, rather than title. Typically, there is a margin of 48 months to gain these qualifications after starting the regulated activity.
A Tailored Training Service, When & Where You Need It
We're always working to improve and fine-tune the service we offer to our clients, and we make it possible for them to do the same. Our training provision covers areas such as sales, F&I and FCA Regulations, and can be delivered online, via virtual video or in-house. It's a truly tailored service – the training you need, delivered when, where and how you need it.
Automotive Systems provides flexible and bespoke automotive sales management training packages; our solo sales training will ensure your staff are given the one-on-one time they deserve. This type of training means the individual needs of staff are identified and met.
This can be delivered through our online training portal (LMS) which is directly linked to the TCF system to ensure competency and compliance before allowing access the TCF system. The system also controls the renewal of training and competency on an anniversary style basis which sets reminders to all regulated staff of their need to always remain competent.
We also offer physical one-on-one training with our development team, bespoke to the requirements of the individual.
We moreover offer group sales development workshops to make certain your team is working and communicating as consistently and professionally as they can, and to ensure all your team members are ultimately on the same page.
FCA TCF Guidance: guidance regarding training and learning management can be found on the FCA website, whilst Automotive Systems are happy to provide any information or advice regarding their TCF software.
Here at Automotive Systems, we take great pride in delivering our services in a tailored manner – everything we do is bespoke and designed to work with clients existing systems, processes and structures. We appreciate the fact that each client will need their own unique sales solutions, up to and including tailoring training to meet the requirements of specific individuals within a company. In this way the training delivered will be custom built to maximise the impact of performance management.
Our industry experts can deliver the tailored training workshops you need either in-house or virtually. Whether the sales training in question is delivered in a one-to-one format or as a group based activity, we can guarantee outstanding results and a notable uplift in your team's performance.
Our tailored workshops which we can hold in house or virtually by our Industry Experts, deliver outstanding results time and again. Whether you require one-to-one Sales Training or Group-Based Training, Automotive Systems will work with you to increase your Team's performance.
Any company that sells or offers insurance products must be authorised by the Financial Conducts Authority (FCA); therefore every business is responsible for ensuring it's individuals are and remain proficient in the work that they do, the products that you offer and the ever-changing compliancy regulations that they need to adhere to.
Our FCA regulatory courses cover all of the areas affected by the FCA legislation as it applies to solely the automotive retail sector. We also provide insurance product specific courses based entirely on the products you offer.
Automotive Systems can also offer a platform for SAF Competence Training so that your teams only need to rely on one portal for their training Needs. Any in house or virtual training an individual completes can be uploaded with a time taken into our training platform, which along with our online courses can be viewed in our management reporting suite.
All of our FCA Regulatory and SAF Competence Training comes with the benefit of a Lock-down Facility when used alongside our FCA Regulatory Software (TCF system) meaning that none of your employees will be able to sell vehicles without being fully competent.
We are industry-leading experts in this area and are in regular contact with the FCA responding immediately to regulatory changes.
Training and Learning FAQ's
The Financial Conduct Authority outlines the specific requirements for worker competency regarding the workforce of regulated activities. It holds the employees of FCA compliant businesses to these standards of competency and instils training and development programmes which should be undertaken by regulated firms to ensure competency is reached and maintained for all workers. This includes automotive sales training & learning.
The FCA can guide and support firms through recruitment, training, and supervision processes, establishing good practises to have in place throughout so that employees can reach this status of competency. For instance, during training & learning management, the FCA suggests firms have an annual training plan in place, which allows for scheduled training events. Through guidance such as this, the FCA can regulate the training and learning of employees of regulated businesses, ensuring these employees prioritise the ethical code of treating customers fairly.
To further regulate training and learning within the financial sector, the FCA recommends that a record of employee's competency, and subsequent training and learning, is kept in order to assess the development of both employees and firms. This is known by the FCA as "Continuing Professional Development" (CPD) and requires regulated Firms to have a minimum of 15 hours CPD per annum for every regulated employee.
This regulation will not only help encourage elevated employee performance, but can help automotive sales management, establishing an organised and progressive way of improving your automotive business.
The Financial Conduct Authority employs several metrics to measure training and learning. These appear as follows:
The FCA recommends competency is assessed through examination, in order to determine how much training, support, or development they may require. This can be further assisted through ongoing supervision of employees by firms; supervision may become more or less intense depending on the employee's competency.
A firm's regular review of employee's competency is required by the FCA; this should be done in consideration of any relevant changes to the industry marketplace.
Finally, all employees should be qualified with the necessary applicable qualifications for their role, in order to be deemed competent.
Though the FCA cannot grant qualifications, they do provide a comprehensive list on their website of appropriate qualifications for individual sectors. Additionally, they are able to review qualifications which can be added to this list, to help guide firms.
There are multiple ways to distribute training and learning programmes, in line with maintaining FCA compliance.
Automotive Systems (UK) specialises in automotive sales training & learning, and supplies software to assist in this. Our Treating Customer's Fairly Learning Management System provides professional guidance and support for ensuring employees of automotive firms are competent, and that this is recorded in ways which promote effective business.
Regarding training and learning, ASUK provides solo sales training and group sales training, to support employees either in one-on-one or group scenarios. This can be accomplished through an online training portal, enabling firms to access training quickly and conveniently.
Guidance regarding FCA TCF can be found on the Financial Conduct Authority's website, or you can approach ASUK directly for training and learning advice.
STREAMLINE & ENHANCE PERFORMANCE WITH
A flexible platform that works the way you need it to
Built on a flexible and fully supported platform, specifically designed to be beautifully simple and easy to use while maintaining compliance in a multitude of areas.