Blog / How To Achieve ROI With FCA Compliance
How To Achieve ROI With FCA Compliance
How To Achieve Return On Investment With
FCA Compliance
As a business owner of a car dealership or automotive service, you are constantly looking to balance your goal of making money with the need to keep customers happy while also satisfying legal regulations. As such, knowing how to achieve a positive Return On Investment with FCA compliance.
Even Ford has seen its number of dealerships fall by 40 sites as a result of the pandemic. So, your business needs to up its game in order to survive. Here's all you need to know.
What is ROI? (Return On Investment)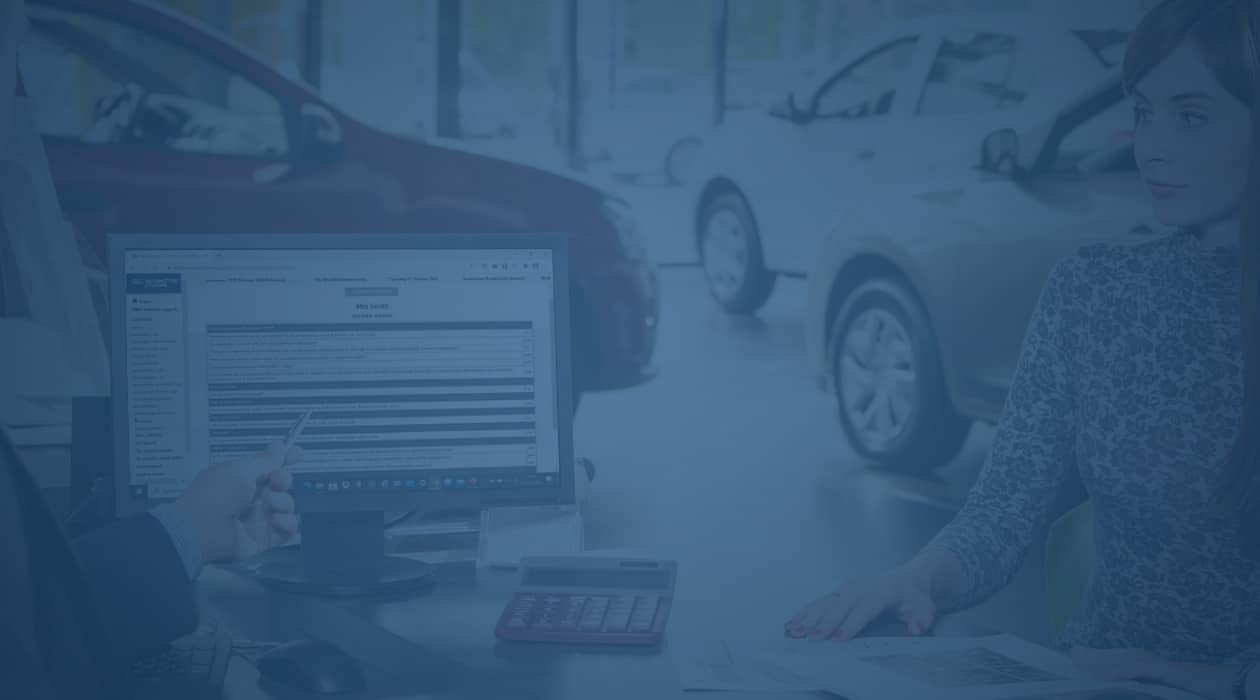 A return on investment, also known as an ROI, is defined by Investopedia as a "profitability metric used to evaluate how well an investment has performed." From a dealership's perspective, it translates to the level of profit made on each car sale.
The return on investment isn't just about the sale price minus the purchase price. You also need to factor in a host of additional costs and revenue opportunities, including but not limited to;
Operational costs and building rentals,
Staff salaries and commissions,
Interest gained on client repayment plans,
Revenue from extra services or add-ons.
With the cost of an average car in the UK sitting between £12,000 and £36,000 depending on the vehicle size and over 30 million cars on the roads, there is a great scope for landing a positive return on investment. However, if your dealership is to maximise its earnings, it must do it with FCA compliance.
Who are the FCA/ What is FCA Compliance?
The Financial Conduct Authority, or FCA, is a regulatory body that is focused on treating customers fairly. It requires businesses to put strategies and processes in place for the benefits of consumers, thus protecting clients and providing guidance for companies.
In short, companies are expected to:

Show they understand the concept of Treating Customers Fairly (TCF) and have established company-wide policies to reflect this.
TCF needs to be a culture within the whole business and the customer must sit at the heart of any decision.
Measure staff KPIs (Key Performance Indicators) to monitor situations and make any necessary changes to facilitate fair treatments.
Show proof that they are treating customers fairly in all aspects of transactions and financial agreements.
FCA compliance means that all of the above issues are met. For a dealership, FCA compliance will need to cover finance agreements, general insurance policies and consumer rights. Essentially, it should provide clients with clarity.
Bringing staff up to speed so they feel confident about compliance so customers can make informed decisions
FCA Compliance is a complex issue that is regularly updated to reflect the social climate. For example, three-month payment freezes should be offered as a response to the COVID pandemic. From a dealership's perspective, it's not simply a case of putting the procedures in place. It's equally crucial for all employees to know the latest situation.
Team meetings and emails can help communicate the latest news developments of changes to the company culture. Ultimately, though, a responsive FCA compliance training model is the most effective way to keep employees up to scratch. Aside from satisfying the regulatory compliance rules on treating customers fairly, it breeds cohesion among the team.
They will learn to understand the staff KPIs that spearhead success while giving them the confidence to perform. In turn, this brings a better customer experience.
How Automotive Systems provide ROI with FCA Compliance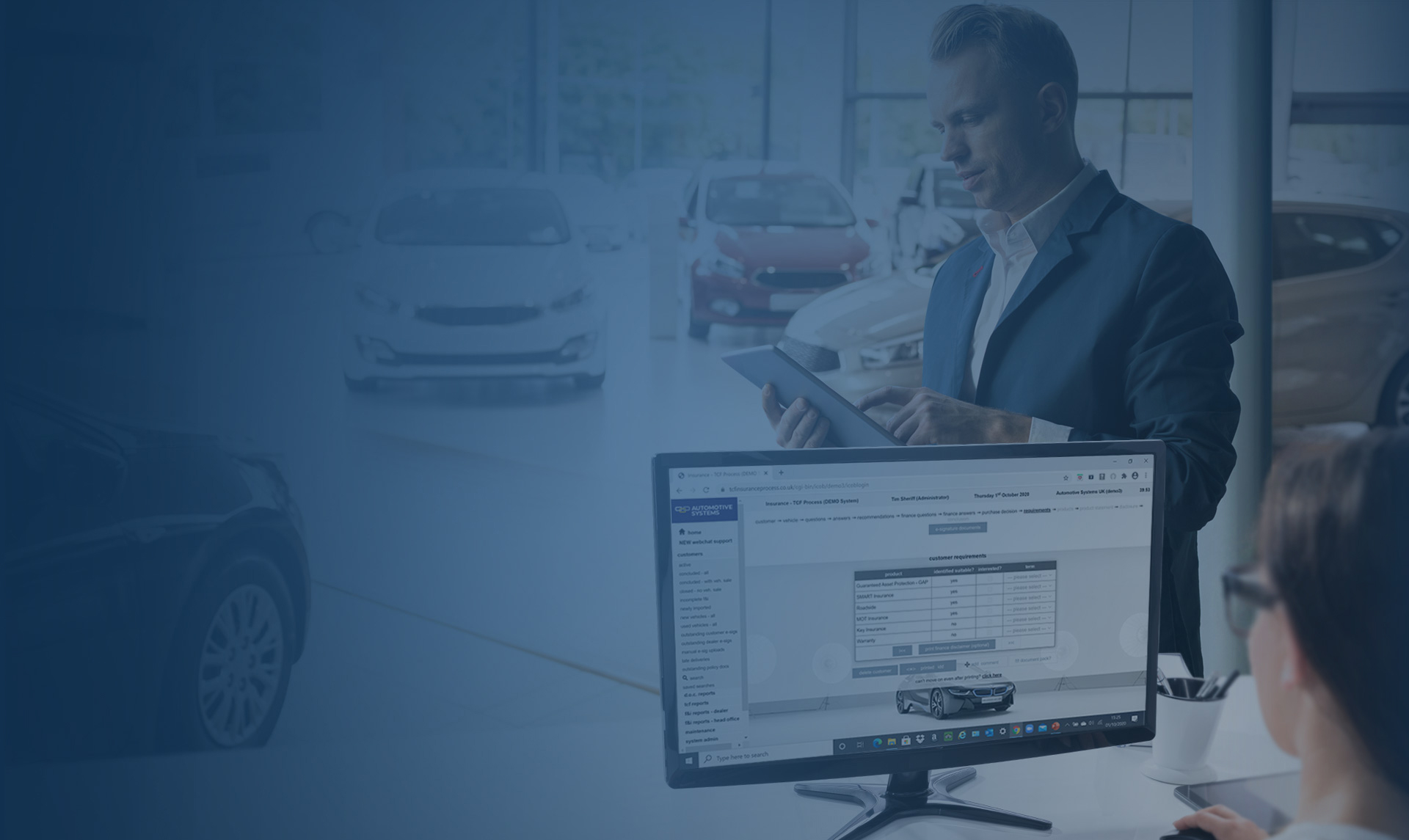 Technology spearheads success in many aspects of running the business. The relationship between ROI and FCA compliance is one that can benefit greatly from Automotive Systems. Our Treating Customers Fairly (TCF) software supports your business in several ways, including;
Robust FCA compliance and a comprehensive reporting.
Integrations with a range of other tools like CDK, Cooper Solutions FullAction and KOMPASS.
E-signature facility for remote documentation reviewing.
The software includes a host of additional features, such as automated notifications, to keep your business compliant with FCA regulations. Crucially, it streamlines various processes to promote increased productivity while simultaneously helping employees guide customers to better decisions. In turn, this will allow for maximised return on investment too.
Treat your customers with openness and transparency now. Contact us today!
STREAMLINE & ENHANCE PERFORMANCE WITH
A flexible platform that works the way you need it to
Built on a flexible and fully supported platform, specifically designed to be beautifully simple and easy to use while maintaining compliance in a multitude of areas.
STREAMLINE & ENHANCE PERFORMANCE
With a focus on simplicity
Who needs over-complicated software?
We've developed a flexible software system that embodies simplicity for its users and customers whilst offering robust FCA compliance and a comprehensive reporting facility.