Blog/ Can FCA Compliance Be An Investment?
Can FCA Compliance Be An Investment?
Can FCA Compliance Be An Investment?
The automotive industry is a competitive industry and as such, you will be keen to provide the best service possible for your customers. As part of this, you might want to make your cars, motorbikes and other vehicles more affordable for them, as this will naturally incur more sales for your dealership. To assist your customers, you could offer finance options as this will spread the cost of any expensive purchases they choose to make, but if you do decide to provide finance, you will need to be authorised by the Financial Conduct Authority (FCA).
What is FCA Compliance in Automotive Sales?
Motor dealers who directly provide credit for their customers or who enable access to third-party credit companies, need to be authorised by the FCA.
FCA compliance is an assurance that customers will be treated fairly as the people who buy from your business will want to know they are getting a fair deal when using your finance options.
There are penalties in place for those who offer their customers credit without being authorised by the FCA, including fines and financial sanctions. Not only would your business suffer because of these financial penalties, but you would see damage to your reputation too.
If you don't have FCA approval, you would find it hard to offer credit to your customers anyway. Reputable brokers and credit lenders only work with dealerships that are FCA approved so it is in your best interest to register with them if you choose to offer customers finance options.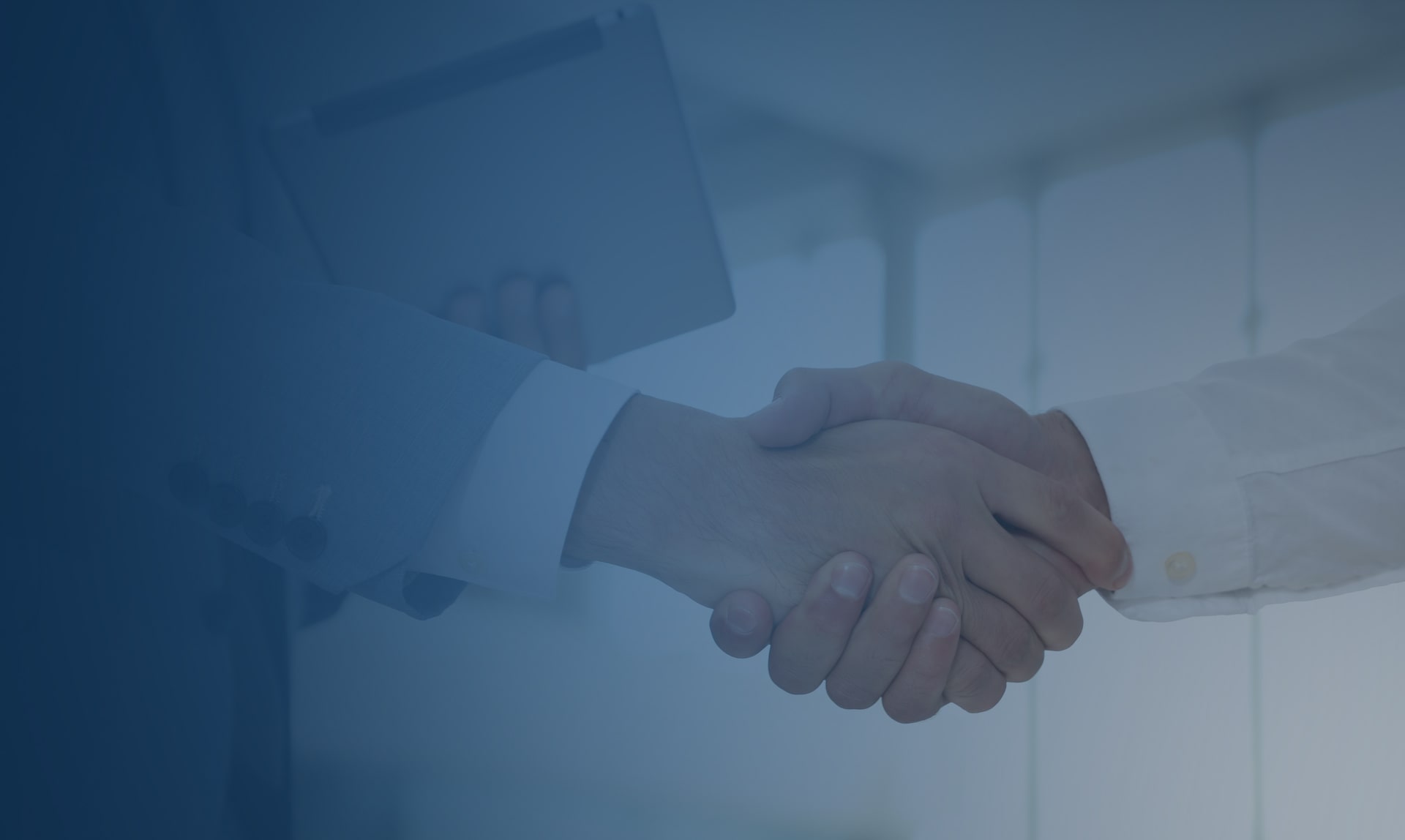 The FCA regulates the UK finance industry. Their primary goal is to ensure that customers are treated fairly and to eliminate the risk of financial crime in business. They make sure customers only take out credit with reputable businesses and that they aren't charged unfair interest rates when doing so.
When applying to the FCA for authorisation, they will ask to see your business plan. This is to ensure you meet their threshold conditions which are designed around their specific criteria. You will need to satisfy them that you have the best interests of your customers in place and that you have adequate internal control mechanisms in place, including staff KPI's, to manage financial crime risk.
For more information on the FCA and the application process, visit the FCA website.
Can compliance be an investment?
Is FCA compliance a worthy investment? In short, yes. By giving your customers finance options when they choose to use your dealership, you will be making the purchase more affordable for them. This clearly benefits the customer but it also benefits you as the business owner, as you stand to make more sales. You can also make a commission on finance sales and make more money on the sale price of the vehicles you sell, so despite the expenses related to FCA compliance, you will make a return on your investment.
FCA compliance is also a way to prove the credibility of your company, as customers will know that you are following legal processes when offering credit. This will do much for your reputation and will help you to remain competitive in the automotive industry.
Which FCA Compliances cover my business?
There are two types of FCA compliance for a motor dealer: Limited permission and Full permission.
Limited permission: If your main field of business is selling vehicles to your customers, with credit facilities as a secondary activity of your business, then you need to apply for limited permission. You will then be able to work with credit brokers and lenders that are directly regulated by the FCA.
Full permission: If introducing your customers to credit lenders and brokers is your primary business activity or if you currently regulated by the FCA for General Insurance distribution activity, you will need to apply for full permissions from the FCA.
Most motor traders apply for limited permissions as their main focus of business is selling vehicles, but check with the FCA on the type of compliance that is needed for your particular business.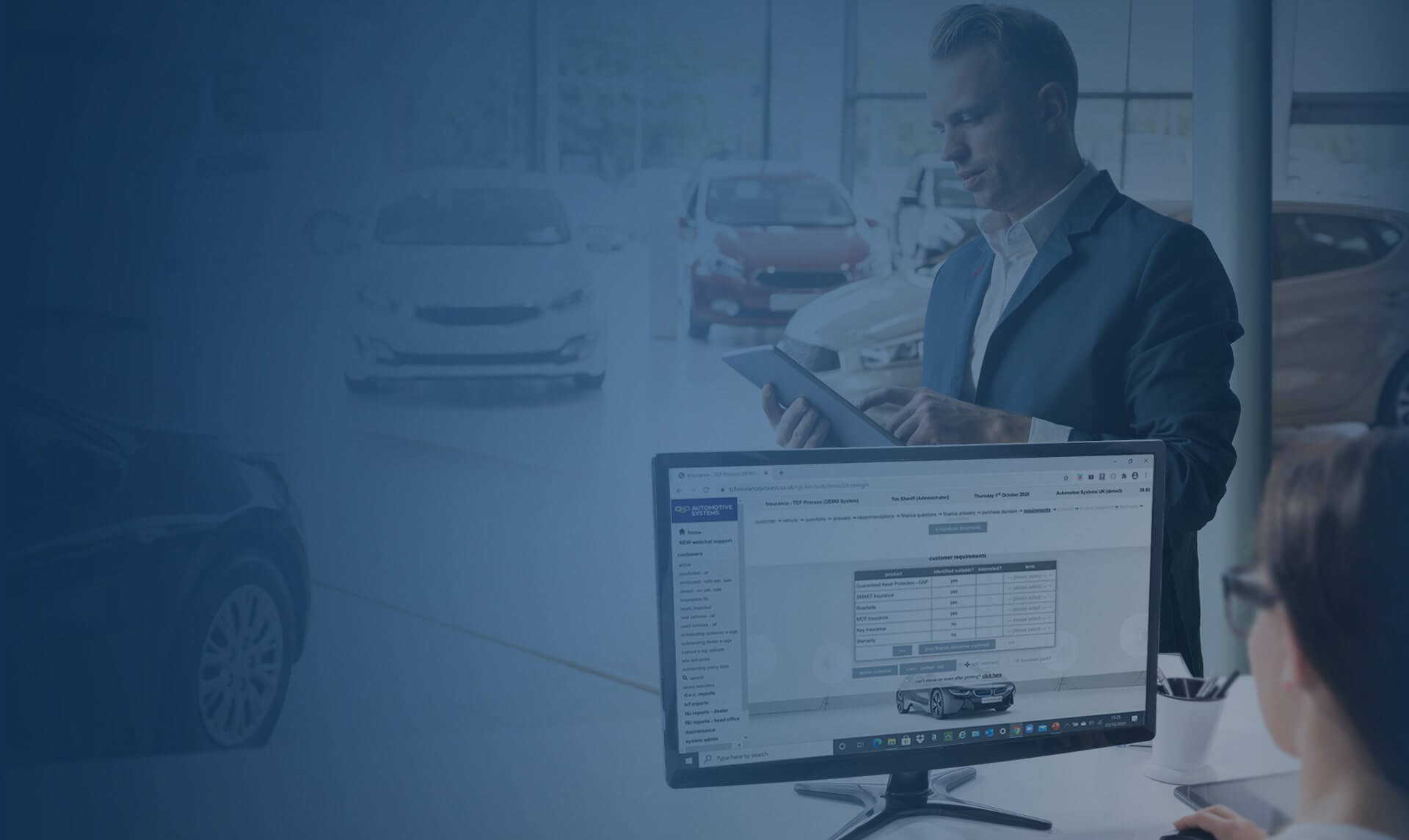 Since 2007, we have partnered with many of the leading motor dealers in the UK. We can help you maintain compliance with the robust software solution that we provide: Treating Customers Fairly (TCF). Our flexible, value-added software is designed with KPI relevance in mind, with a simple and easy-to-use interface that will help you maintain compliance in a number of areas.
Discover relevant KPI's for the size and scope of your business here today
STREAMLINE & ENHANCE PERFORMANCE WITH
A flexible platform that works the way you need it to
Built on a flexible and fully supported platform, specifically designed to be beautifully simple and easy to use while maintaining compliance in a multitude of areas.
STREAMLINE & ENHANCE PERFORMANCE
With a focus on simplicity
Who needs over-complicated software?
We've developed a flexible software system that embodies simplicity for its users and customers whilst offering robust FCA compliance and a comprehensive reporting facility.