Blog/ What is the 12th FCA Principle of Business?
What is the 12th FCA Principle of Business?
The new 12th FCA Principle of Business
A new principle of business has been included in the latest release of the Financial Conduct Authority's Consumer Duty.
This now totals 12 principles which guide the conduct of firms in the financial industry. With the FCA 12th principle set to come into effect 31st July 2023, are you acquainted with its finer details?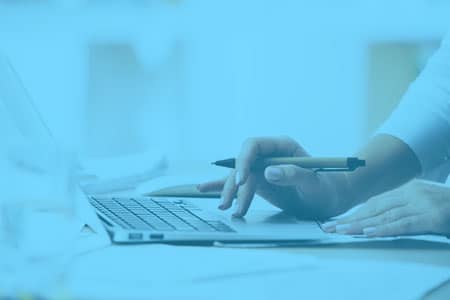 What are the 11 principles of business?
The 11 principles of business are outlined by the FCA in order to guide the fundamental standards of regulated firms. The principles touch on customer relationships, management systems, and the conduct of the firm – central to these principles is the ethos of treating customers fairly.
By abiding to the 11 principles, firms can be sure they are adhering to the policies of the FCA and avoiding penalisation.
Consumer Duty: bringing in a new 12th principle of business
In July 2022, the FCA published the Consumer Duty PS22/9. This latest release of the Consumer Duty for firms introduced a new principle – principle number 12, which states: "A firm must act to deliver good outcomes for retail customers."
When will the new 12th principle come into effect?
The 12th principle will come into effect on the 31st July 2023 for products which are available for sale, marketing and renewal. For products which are not available for sale, marketing and renewal, otherwise known as closed products, the date this principle comes into effect is 31st July 2024.
The 12th principle of business: "A firm must act to deliver good outcomes for retail customers."
So, what is the FCA 12th principle of business? This new principle touches on the responsibility of firms in ensuring the outcomes they produce for customers will help retail customers achieve their financial objectives.
This is enforced by cross-cutting rules, which outline acting in good faith, avoiding foreseeing harm, and enabling and supporting customers to pursue their financial objectives as means of achieving the 12th principle.
Firms will be required to comply with principle 12 to be FCA compliant
Like the current 11 principles, once the 12th principle comes into effect, firms will need to abide by it in order to be FCA compliant. This includes monitoring customer outcomes and further taking measures to improve products and services to make certain good outcomes are being achieved.
How will the Consumer Duty and the 12th principle of business provide better consumer protection?
Consumers will be better protected by the Consumer Duty 12th principle as firms are encouraged within this to provide an honest and informative service for consumers to achieve a good outcome. This will help consumers make more suitable financial decisions based upon their objectives and minimise a firm's ability to exploit consumers for financial gain.
What challenges may firms face in implementing the new Consumer Duty?
Implementing the new principle may require an overhaul of the current systems and processes undertaken by a firm to account for increased monitoring of consumer outcomes, as well as improved products and services. It will require transparency and communication across the distribution chain to facilitate this, alongside ongoing assessment of customer outcomes and support; this ultimately will have to be fed back to the FCA.
STREAMLINE & ENHANCE PERFORMANCE WITH
A flexible platform that works the way you need it to
Built on a flexible and fully supported platform, specifically designed to be beautifully simple and easy to use while maintaining compliance in a multitude of areas.
STREAMLINE & ENHANCE PERFORMANCE
With a focus on simplicity
Who needs over-complicated software?
We've developed a flexible software system that embodies simplicity for its users and customers whilst offering robust FCA compliance and a comprehensive reporting facility.